Ultraflex would like to thank everyone who visited our booth during Sign Expo 2022. What a fantastic turnout! At this year's expo, we showcased a wide range of our high-performance digitally printable textiles, flexible materials, and rigid substrates.
VorTex™ Soft Signage Solutions, including T, D, and S-Line fabrics and textiles optimized for various printing techniques, were featured.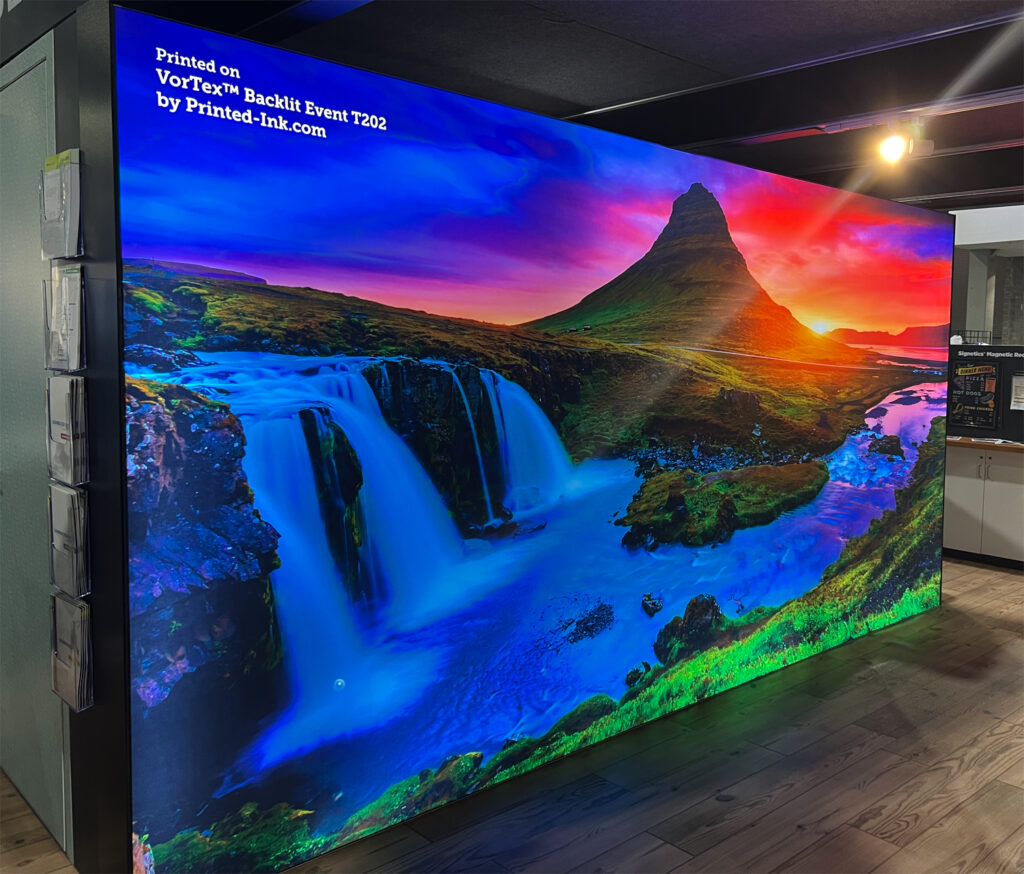 ---
A full range of décor solutions was featured, including Floorscapes™, Wallscapes™ Plus wallcoverings, UltraCarpet® Pantone, and DecorFlex.
Products shown in image:
Wallcovering Solutions Wall: Wallscapes EcoVantage, Wallscapes Plus,
Wallscapes XL, & Fabritac
DecorFlex Leather & DecorFlex Suede upholstered chairs
UltraCarpet Pantone accent rug
---
A range of EcoVantage™ and biodegradable materials were showcased. Our EcoVantage™ products offer PVC-free, phthalate-free, and eco-conscious solutions to the growing sustainable industry.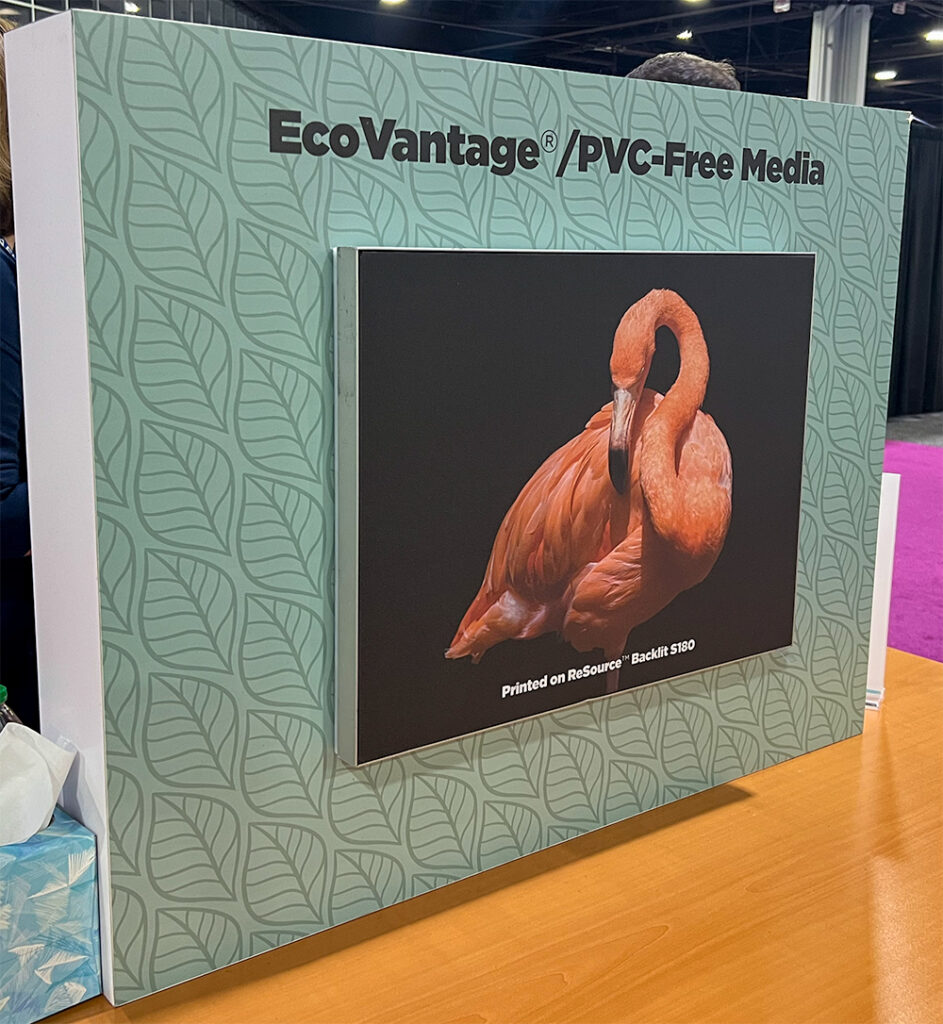 ---
Also showcased were AcryliFlex, Signetics® Magnetic Receptive Media, FloorFlex®Plus, HP Latex Certified Media, and more.
---
A special thank you to our printer partners who printed our material throughout the Expo: HP, Epson, Mimaki, Vanguard, and swissQprint.
Lastly, we'd like to thank our Inside and Outside Sales, Warehouse, and Production teams for their dedication and hard work!
---
To learn more about our award-winning products and the latest product launches, please contact us. Request a sample here.